Introduction of the instructor
Lecturer in charge of web design and content creation
New Wada Shinsaku WADA
Design Penguin Milk Co., Ltd. Representative Director Graphic / Web Designer
Born 1983 in Shimonoseki City, Yamaguchi Prefecture. Established Design Pen, Gin Milk Co., Ltd. in 2012. Whether it is an individual, a company, or the public / private sector, we are proposing solutions for problems based on design. There is no limit to the scope of handling, from material creation to production / operation, mainly in the Web and graphic areas.
Message
If there is something that clearly changes before and after the course, I think it's not "technical" or "knowledge" but "consciousness". What have you seen and what have you never seen before? How to come home with an experience not found in the book.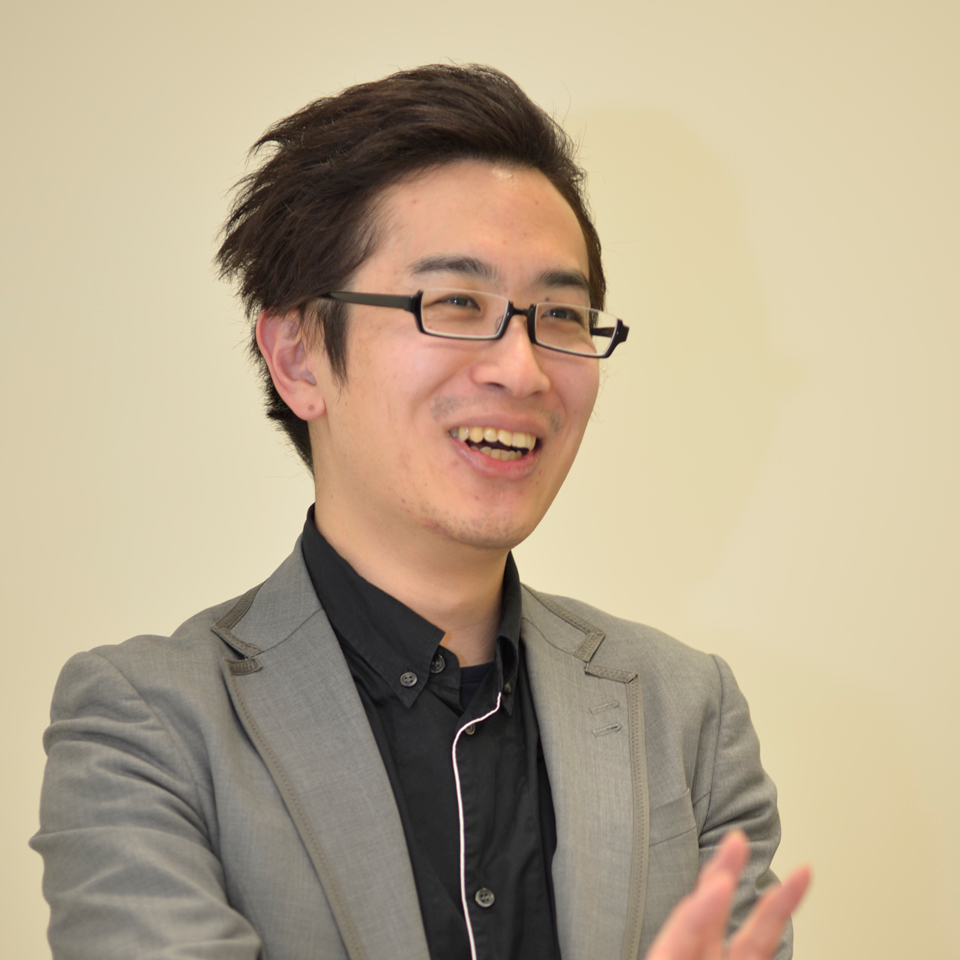 Instructor interview
The fourth lecturer interview plan is lecturer Wada, who is in charge of content creation such as photography and copywriting.
Web : Lecturer Wada, thank you for your time today.
Web : Dr. Wada mentioned in the lecture that is close up to visual content that photography is "made", not "taken".
Wada : Yes. To put it very simply, you can take a picture by pressing the shutter.
But when you try to convey information and messages properly through photos, the moment when the photos are completed is not the moment you press the shutter.
Wada : For example, suppose you take a picture of a product. How do you use the product photos?
Depending on whether it is a product photo that appears in the catalog or a photo that constitutes part of the advertising design with an impact, how you should shoot that product varies.
Web support : That's true.
Wada : As another example, let's say you have a page called "President's Greetings" on your company's website, and you want to post the president's portrait (personal photo) there. Naturally, you will be taking a picture of the president, but what do you think should be taken care of when taking the picture?
Web Assistance : What is it ... "I want you to wear Ichibara".
Wada : Of course, it is important that the president himself prepares his clothes and appearance as long as he takes photos that appear in public media.
At the same time, it is important to pay attention to all the elements that appear in the photo and control what should and should not be shown in the photo. This is what you mean by "creating" a photo. In order to take a well-prepared photo, it's not just the moment you press the shutter, but the preparation until you press the shutter.
What if you don't want to see a tea in the president's portrait posted on your company's website, a tie bent, or a cardboard box that just happens to be reflected?
Web : Well, that's not good.
Wada : That's what "creating" a photo means. If you are told, isn't this natural? But if you don't say it, it's difficult to make atarimae the norm.
In the lectures on the web, we intend to learn "awareness" that improves the quality of photographs by having people recognize such "atarimae" properly. I think this is a difficult place to read even after reading a know-how book.
Web : There is a questionnaire result that Wada's lecture on "photos and videos" is fun.
Wada : I'm very happy if you enjoyed it. Photos are visual content that occupies an important position on the website. It is not only fun, but I would like to do my best so that I can wear useful tips for those who took the course.
Web support: Thank you today, Dr. Wada.
Wada : Thank you very much.