Why Web to Management?
Why management needs web knowledge
・ Because I am not good at the Internet, I leave it to young people.
-Mochi is a mochi shop ... Leave the homepage to a professional.
・ Do you really need web knowledge? There is nothing better than face-to-face sales.
Many people may feel this way.
Especially for the management who is busy with the most important business activities,
・ The range is wide and the amount of information is huge. ・ It is difficult to tell where to start.
You may not find any positive significance in acquiring "Web knowledge".
But I can affirm.
Is "Web knowledge" necessary for management?
If asked,
"Yes, Web knowledge is absolutely necessary for management."
On this page, I would like to consider the importance of acquiring "Web knowledge" by the management team that is at the heart of the company.
table of contents
In an era where the use of the Web affects corporate performance
According to the White Paper on Small and Medium Enterprises (2016 edition), it has become clear that the use of IT greatly affects the company's performance.
( Small business white paper (2016 edition) )
IT in this case refers to Web including the homepage, IoT (Internet of Things), and operational efficiency.
In fact, many companies have their own websites.
According to a report issued in July 2017 by Commerce and Industry Chukin, 77% of companies have already opened their websites.
Including the companies under consideration, it reaches nearly 85% . ( Commercial and industrial Chukin Survey on IT utilization by SMEs )
In addition, according to the communication usage trend survey report (company edition) published by the Ministry of Internal Affairs and Communications in 2016, over 90% of companies have established homepages in companies with more than 100 employees. .
According to the SME White Paper (2016 edition) mentioned earlier, the effect of the company's own website
・ Strengthen sales and sales capabilities ・ Expand sales ・ Improve customer satisfaction / Develop new customers and new markets
Etc. are raised.
From here, it can be understood that many companies operate their own homepages in search of effects that are more than just "opened instead of business cards".
80% of companies do not use websites to acquire customers
An IT company published an interesting survey result in April 2018.
It is a questionnaire for Web staff working for BtoB companies.
(The actual use of digital marketing vol.2 ~ which we asked the marketing staff of BtoB companies )
The question is, have you realized the measures to acquire customers using the Internet that you think are necessary to achieve the goals that the management wants? So, simply put,
・ Do you use the Web for customer acquisition?
・ Is it also the level expected by management?
about it.
The answer to this question is roughly
20% are "made" or "somewhat made"
"Not at all" and "Not too much" are 50%
"Neither" is 30%
In other words, only 20% of companies are satisfied with the customer acquisition measures using the Web.
Half of the companies are dissatisfied with their Web usage .
Also noteworthy is 30% of "Neither".
In the first place, you are either not expecting as a company to use the Web, or you are not aware of its importance.
In any case, it can be understood that 80% of BtoB companies cannot use the homepage for customer acquisition .
The identity of the discomfort you feel on your homepage
To summarize what we saw in the previous section, many companies
・ I felt the importance
・ We have established our own website.
・ However, most companies have not been able to use their websites effectively .
You will see the actual situation.
I often talk with management about websites and web strategies.
"Our homepage is not bad, but I feel something different . What do you think?"
May be asked.
In addition, if you listen carefully, you will generally settle down to the following places.
・ Our homepage has no response at all ・ Renewal and cleanliness, but "feelings" are not communicated ・ I left it to a professional, but I still do n't know about me
Originally, the company's website can be used more, but the results are not as good as expected. No, it's a disappointing result . It becomes.
As we saw in the previous section, it may be a natural result considering that 80% of companies "cannot use the homepage for customer acquisition".
So why is this happening?
Why do you feel this kind of " discomfort " on your website?
Pitfalls of "Mochi is Mochiya"
How do you create your own website for managers who feel uncomfortable? When asked,
・ "Web" is requested from the production company.
・ Isn't the "mochi mochiya" the best?
I feel that many people say that.
"Mochi is a mochi shop" ... actually ...
There is a ridiculous pitfall here. Earlier,
・ Our homepage has no response at all ・ Renewal and cleanliness, but "feelings" are not communicated ・ I left it to a professional, but I still do n't know about me
However, if you can say a little strict, this is a "natural" story.
Certainly, "Mochi is a mochi shop".
However, most homepage production companies specialize in creating homepages, not "selling".
That means
"Beautiful homepage" and "Homepage according to customer's image"
Even if you are good at making
"Homepage to acquire customers"
Is not good at making.
Actually, the "mochi" of "mochi is mochi-ya" is different.
"Mochi is a mochi shop" is different from "mochi"
For example:
Suppose you want to open a new bakery.
At this time, you will be asked to design a store for an interior company.
I will convey the concept of the store and the image of the store, and I will continue to solidify the design while consulting many times.
But would you ask the interior company to attract bakery customers ?
I don't do that.
In fact, you'll ask a customer-gathering expert to collect customers yourself or outsource.
You can make this judgment because you have the minimum knowledge that store design and customer attraction are different, even if you don't know the details.
However, once this becomes the Web, it becomes a strange story.
Even the corporate website, which is the key of the company, leaves everything to the homepage production company if the company cannot steer the Web .
By chance, if the production company is familiar with the industry, understands their company, and is able to create a fit homepage, you are lucky. However, the probability is quite low.
When I thought it was a mochi, it was a different mochi.
This is the cause of the discomfort that many managers feel on their website.
Why management needs web knowledge
If you get here,
Why do management need web knowledge?
I think that you have guessed about.
It 's important, so once again,
・ Use of IT affects company performance ・ Web use such as website is especially important for sales and customer acquisition ・ But 20% of companies are using it satisfactorily ・ The cause is "round throw" where it is not specialized Because
about it.
So how can companies use the Web to achieve results such as customer acquisition?
The answer is
"Management must have Web knowledge "
There is no other than.
After all, it is the "self" who knows deeply about themselves, their business, customers, and industry, etc., that can really think of a web strategy that fits their company .
And among them, it is important to be a management team.
However, of course, depending on the company's actual situation, there will be many parts that depend on outside contractors.
Even in that case, you really control what is really important,
・ Parts that can be left to the outside ・ Parts that cannot be done by themselves
Outsource.
If you don't make it a style, you might ask the interior company to attract bakery customers.
In order to avoid such a tragedy, effectively use the Web in a company, and improve business performance, it is essential for management to have Web knowledge .
How management can learn Web knowledge wisely
Nonetheless, the main business of the manager is in company management .
You don't have to be a web professional.
There is no need to pursue specialized knowledge or learn detailed techniques.
Such parts should be left to Web staff, operational members of the field, and external contractors.
In order for management to learn Web knowledge wisely, it is necessary to identify and acquire the necessary part of the Web knowledge to steer.
It may take some time,
・ Learn some introductory books on web marketing ・ Take some introductory seminars
I think that you can acquire something essence to some extent.
For the bright future of the company, management will take the initiative to acquire Web knowledge and promote Web utilization.
Learn web strategies in a short time! Information on seminars for managers
Finally, this is miso
I want to learn the Web, but I don't have much time ... For such a management team,
・ Carefully selected only the web knowledge necessary for management ・Efficiently learn in a short time ・ Become able to make a web strategy on their own
Short-term intensive courses are held.
However, even if it is explained in words, I think it is a hurdle to participate suddenly.
Therefore, we have made it possible to experience the first lecture for free.
・ How is it different from other seminars?
・ What is better than learning with books?
・ Do you really learn in a short time?
First of all, I would like you to participate in the first lecture for free and confirm with your own eyes.
If you are interested, please apply from the link below.
Web utilization training for management
→ Click here to apply for the first free trial lecture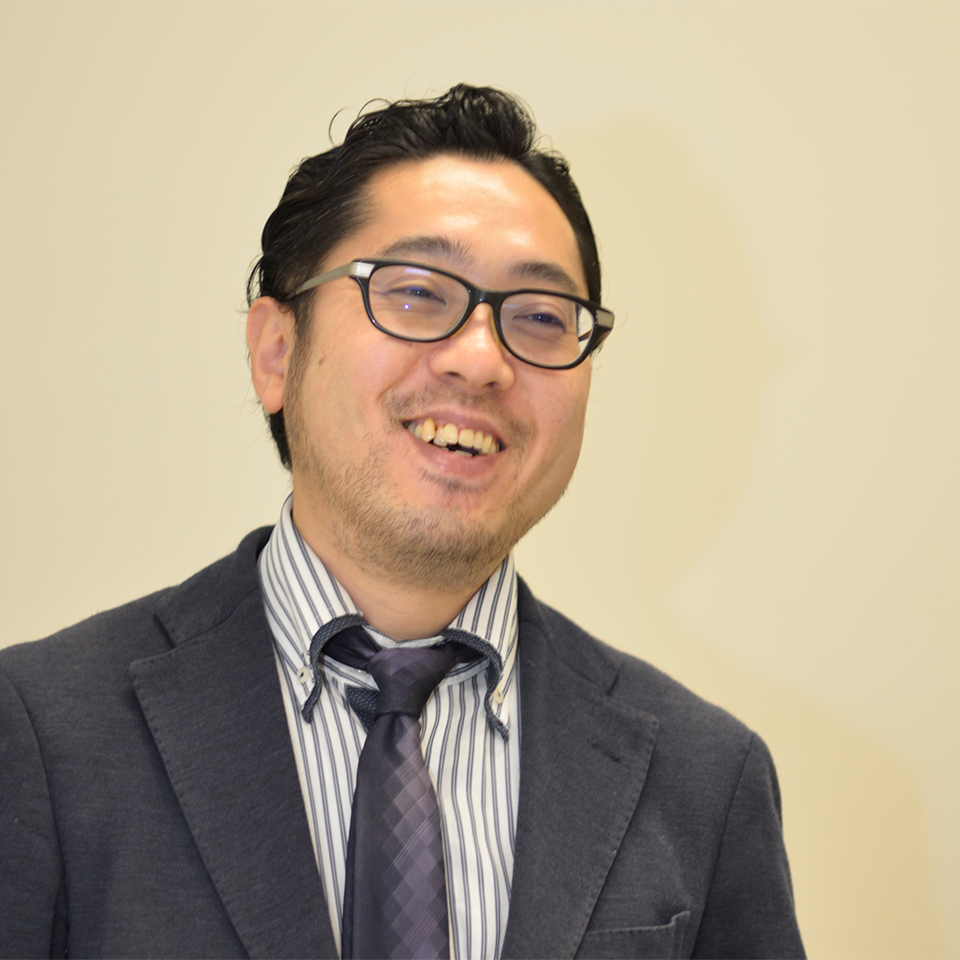 Web producer
Matsuguchi silk thread Kenji MATSUGUCHI
General Manager, Shoei Create Branding Division