No.0042 | "PayPay" awareness is over 60%! Is the impact of TV still alive?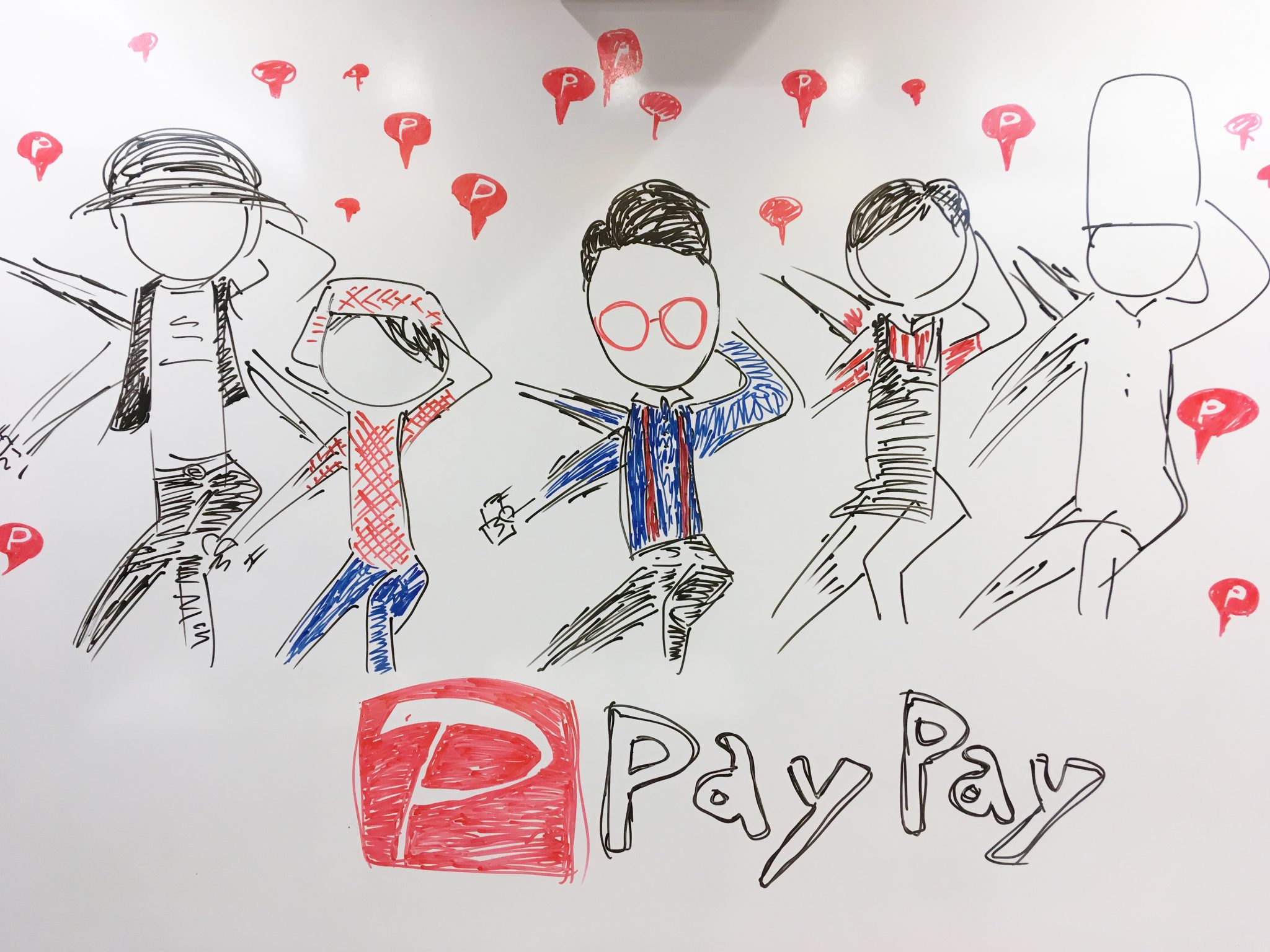 Hello.
I am Satoshi Shinozaki, web director of Shoei Create.
Ticket sales methods and prices for the Tokyo Olympics were announced.
When you hear the story that the highest seat at the opening ceremony is 300,000 yen ...
I'm a little confused about who will go there.
And than the excitement that it 's finally the Olympics,
Anxiety is getting bigger.
For example, a commuter train.
For now, JR is usually about 10 minutes late.
I feel chronic lack of transportation every morning.
Can I come to work if I enter the Olympics in this state?
Conversely, the Olympics were confused, and as a result,
It may be forced to work and reform.
So this is the topic.
CONTENTS
━━━━━━━━━━━━━━━━━━━━
01.The influence of TV is amazing! What can be seen from CM of "PayPay" ━━━━━━━━━━━━━━━━━━━━
End of last year "10 billion yen campaign"
"PayPay" for smartphone payment that became a hot topic in Japan.
You are still running TV commercials with heavy rotation.
This "PayPay" is an electronic payment service created by Softbank and Yahoo.
When paying at a store that supports the service,
If you do n't have a wallet,
It's easy to make payments ...
There are many services from other companies,
A campaign with outstanding impact at the end of last year,
Raised the popularity at a stretch with a fierce TVCM offensive.
It has been a long time since the influence of TV has been reduced ...
In this way, it seems that it still has great power.
I would like to introduce that statistics.
In fact, smartphone payment services other than "PayPay"
I was doing a campaign.
This statistic is a survey on the awareness of these campaigns.
In terms of awareness of the campaign, "PayPay" is the most popular, and more than 60% of users recognize it.
Second place "LINE Pay" did not reach 50%,
30% of other services are not recognized.
"LINE Pay" is done by that "LINE"
Some services that didn't go to 30% were Rakuten.
Then where did you know the campaign?
The question.
Indeed, more than 60% of the people who knew the "PayPay" campaign answered that they knew it on TV.
By the way, nearly 60% of "LINE Pay" responded that they learned on TV.
Conversely, campaigns that were n't as high-
The percentage of "I knew it on TV" was low.
I do n't know how causal,
There seems to be some relationship between the influence and awareness of TV.
I think that the making of "PayPay" CM was quite conscious of the power of TV.
Most of the explanation is omitted and the name is put on the rhythm and repeated.
It's simple, but you only remember your name.
Of course, I really knew it elsewhere,
Because the impact of TVCM was strong,
There is a possibility of misunderstanding.
It's not an era of TV and commercials, as it used to be.
Because various tools are prosperous,
Clarify their purpose,
You must select a tool.
"PayPay" first tried to raise awareness to gain share.
That's why it was a campaign and a TV commercial.
I think that.
━━━━━━━━━━━━━━━━━━━━
02. "Communicating to the other party" is important | Inbound policy of Daruma Takasaki ━━━━━━━━━━━━━━━━━━━━
Many managers are worried about inbound measures for the 2020 Tokyo Olympics.
The other day, the case of "Takasaki Daruma" was introduced in the morning news.
Speaking of Takasaki City, Gunma Prefecture, Takasaki Daruma and Takasaki Kannon ...
The Takasaki Daruma is now gradually increasing the number of foreign tourists.
The secret is the daughter of the city's Daruma workshop that lasts for four generations. .
What does "Daruma" mean to Japanese tourists for her? I want to explain it properly.
He learned English and Chinese and explained it to tourists.
This was received by tourists, and the number of "Daruma" fans gradually increased.
As for Instagram, not only Japanese,
Also outgoing in English and Chinese.
Then there was an order from a boutique in London via Insta, and 600 delivered "Daruma" sold out in two months.
In the future, we will actively visit overseas events,
He wants to appeal to Takasaki Daruma.
When I hear this story,
Immediately, "It 's English and Chinese!"
It tends to be "I 'm an Instagram!", But before that.
The most important thing in this story is
I think "I want to explain it properly".
English, Chinese and Instagram are just means.
Who do you tell what?
And why is that?
First, clarify that.
Naturally, it becomes clear what method should be used.
I want tourists to understand Takasaki Daruma properly
That's why English, Chinese,
And it was Instagram.
I think this is important.
━━━━━━━━━━━━━━━━━━━━
03. Why doesn't the web lead to results? News of the first trial lecture ━━━━━━━━━━━━━━━━━━━━
"Investing on the Web, but not leading to results"
That's right.
There is not enough web knowledge in the company management!
If you 're crazy about this phrase,
Would you like to participate in the first lecture of the top of the web?
Short-term intensive training for managers to acquire Web knowledge "Web-based top".
You can experience the first lecture for free.
[Web-based top / first experience lecture]
Now, the number of companies whose management has web knowledge is growing surprisingly.
・ A long-established beverage maker whose business performance has been restored to V by using the web ・ Manufacturing industry that has won a single search word for customers
While looking at the cases, etc., we will reorganize why management needs "Web knowledge".
The success or failure of using the Web lies with the management.
If you have any doubts, please join the first trial lecture first.
[Click here to apply for a trial lecture]
https://webtan.jp/seminar?utm_source=m_mag&utm_medium=email&utm_campaign=20190128
━━━━━━━━━━━━━━━━━━━━
04.From Facebook post: Smooth project management with "Kanban" board ━━━━━━━━━━━━━━━━━━━
On the web, the Facebook page provides a variety of useful information.
Here are some of the posts that have been well received:
▼ Do you know the Kanban board for project management?
https://www.facebook.com/webtansyouei/photos/a.1579470855416420/2600747016622127/?type=3&theater
This time, Shoei Create Branding Division
TAM posted.
TAM is an engineer who came to Japan from Vietnam last year.
She is a talented woman who uses her native languages Vietnamese, English, and Japanese (a little more ...).
This time, we will introduce the Kanban board, which is one of the system development methods used in Agile methodology.
I used to go to seminars about Agile in the past, but after all it is difficult ...
Was it helpful for you?
━━━━━━━━━━━━━━━━━━━━
05.Edited book ━━━━━━━━━━━━━━━━━━━━
I realized once again that it was very important to explain clearly why.
Actually, it was down by Noro (estimated) for several days from last weekend.
At that time, I went to the hospital on a holiday.
After palpating the stomach,
"Intestinal movement is weak"
Doctor who examined.
But why is "intestinal movement weakened"?
There is no explanation about what should be done in the future?
There was no such story.
If I think, I should have asked a question at this time,
I'm so sick that I can't turn my head ...
I came back with antibiotics and an intestinal preparation.
After all, while feeling uncomfortable in the abdomen,
I can hardly sleep that night,
The next day, I felt uncomfortable with a feeling of discomfort,
I went to another doctor.
Then
"Maybe Noro.
Some virus is infected even if it is not Noro.
Until the body discharges the virus by itself
I have to put up with the symptoms. ''
is what they said.
After all, it was not necessary to go to the second doctor,
I was relieved with this.
I wonder what the first doctor will do and what will happen in the future.
If you talk to me, I think that there was no such trouble twice.
If you don't know why, why are you just anxious?
Aside from what I can / can't handle, I realized that it is important to clarify why.
Of course, I just had to ask myself.
However, this is also true for web marketing.
Unlike hospitals, customers don't often ask "why" on the Web.
But I think in my heart,
In fact, that's the key.
From that point of view, there are many things in the world that have no "why".
For example, is there a "why" in the greetings from the representative of your company's website?
If not, first of all
"Why are you doing that job?"
Just write it in the greetings from the representative.
Visible changes don't happen immediately.
But there must be something you can get.
Especially when viewed over the long term.
See you in the next issue.